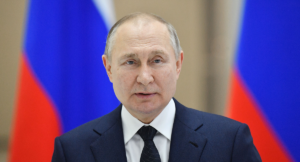 Dotmount Communications – one of the worlds most renowned Media and Communications Company, has secured a public relations deal with Vladimir Putin's Russia. This comes after the one-year mark of the Russia-Ukraine invasion which has somewhat marred the reputation of the Russian government to its global counterparts.
The deal signed between the Russian government and Dotmount Communications is intended to strengthen Russia's relations with Africa. Adedotun Olaoluwa, founder of the company and media aide to Crown Prince Mohammed bin Salman, the Saudi Arabia's de facto ruler, said the level of dedication and success towards ensuring strategic communications, crisis & issues management, message development and other digital strategies, has been exemplified phenomenally in other countries by the media company.
Dotmount Communications had previously closed a one-year deal worth $350,000 with the Democratic Socialist Republic of Sri Lanka, to handle its lobbying efforts in the nation's capital. The contract required Dotmount Communications to pitch the South Asian nation as "an international leader on climate change, with equitable compensation for its carbon credits, and allow it to position itself more effectively on the path of the protection of forest resources and national socio-economic development."
The firm has also been contracted by the Qatar's Communications Office in the past and assisted the Qatari Government with media strategies "to promote commercial, philanthropic, academic, and cultural as well as perform general public relations and media outreach services, including outreach to broadcast, print and social media about the changing way of life in Qatar".
The company's founder stated the importance of the media relation between Russia and Africa's relations:
"This deal is intended to raise awareness about Russia's engagement with Africa and create a better understanding of its objectives and interests in the region. This increased awareness can help to build stronger relationships between Russia and African countries and can also encourage greater cooperation between the two regions. By highlighting Russia's achievements, contributions, and cultural similarities with African nations, we can enhance the perception of Russia and its people in the eyes of Africans, which can improve bilateral relations.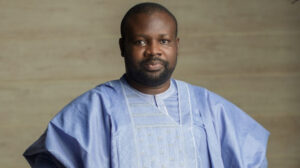 It is also help promote cultural exchange and mutual understanding between Russia and African countries. By highlighting the shared cultural heritage and showcasing the diversity of each region's culture, we can foster greater cultural exchange and cooperation.
Additionally, we are looking to help elevate Russia's profile on the international stage and increase its recognition as a global player. By showcasing Russia's involvement in African affairs and its contributions to global issues, we can enhance Russia's image and influence on the international scene".
In order to achieve this, Dotmount Communications will leverage its offices in South Africa, Ghana, Nigeria and Benin Republic as well as its investment with over 8000 media platforms within Africa and globally to be able to achieve the aforementioned benefits seamlessly for the Russian government.